Looking Back at the partypoker LIVE CPP
I could sum up the partypoker LIVE CPP at the luxurious BahaMar resort in the Bahamas Nov 9-18 by simply saying one word – "Wow!". The first "wow" players have been talking about for months was partypoker LIVE guaranteeing two $10M prize pools on an island where you get zero walk-in players. That's ambitious! Both came up a little short of the guarantee but you have to be impressed with them getting 394 entries in the $25k buy-in MILLIONS World and 1815 entries in the $5k buy-in Main Event. I believe nearly everyone was pretty impressed with the turnout for the partypoker LIVE CPP. 

A truly amazing poker room
The hotel/casino/resort was exemplary but the poker room, set up in the convention center, was not just a "wow", but a "double wow". I can't say enough about Nick Whiten (Operations Director) and his partypoker LIVE set-up crew for creating a truly amazing poker room. The space between tables (100 of them), the signage around the entire room, the final table/live stream table on the stage, the high stakes cash game area (which Michael Jordan paid a visit to one night, and needless to say, that added a lot of electricity to the room), the giant screens everywhere with the various tournament details on them, etc., all added up to a poker room that was first class all the way. Poker Hall of Famer and long-time casino executive Bobby Baldwin (soon to take the reins at the Wynn Casino in Las Vegas) said to me as soon as he entered the room, "This is the most beautiful poker room I've ever seen".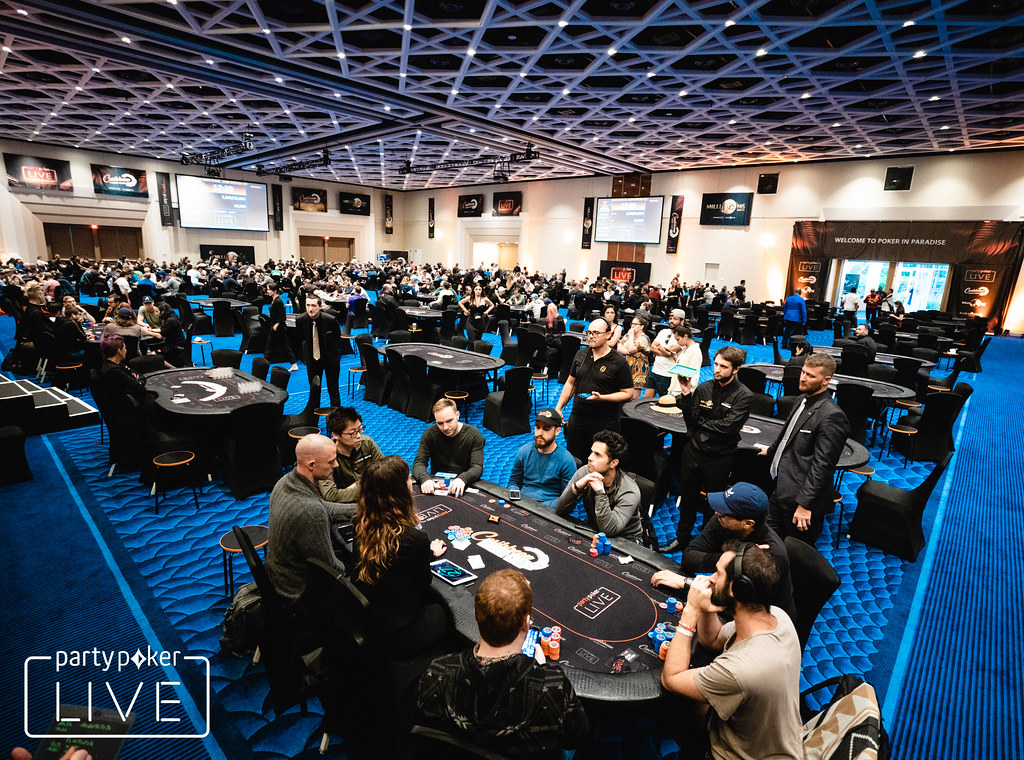 An enormous undertaking
It's hard to describe what an enormous undertaking it is to put on an event of this magnitude. The combined planning and execution of the partypoker LIVE team, headed up by Rob Yong (who players can thank for putting up the ambitious guarantees), and the partypoker online team, headed up by Tom Waters, was gigantic for this event. That included running online satellites for months in advance, shipping all the equipment, hiring staff/dealers, organising details of the event, registering players, organising their rooms, setting up private planes from both England and Vegas, support from our casino partners, etc., etc., etc…  

A special thanks
Everyone worked so hard and did a terrific job. A special thanks and shout-out to Simon Trumper and his tournament staff, player liason Rachel Heneghan, Marketing Manager Nicola Veitch, the registration team, the payout team, the side events team, Emma Casey handling the partypoker pros/ambassadors, James Dempsey and the live stream team, and virtually everyone else, especially the dealers, who were superb. And of course, we always salute, pay tribute to, and appreciate the efforts of the President of partypoker LIVE, Mr. John Duthie. 
As for the players who supported this event, including those who tried to win a CPP package online but didn't make it this time, allow me to say "Thank You".  We sincerely appreciate you. These mega events and partypoker wouldn't/couldn't happen without you, the players. We weren't perfect with this event as some mistakes were made, but we're trying hard to continually improve and provide even better experiences for our players in the future. We always encourage players to give us input and suggestions, both positive and negative, so we can get better and adhere to players wishes. Keep those suggestions coming!

Congratulations
Who enjoyed the CPP the most? Well, I'm guessing those that made a million or more did. Congratulations to all nine of them! Those include: 
$5k Main Event
1) Felipe Oliveira ($1.5M)  
2) Craig Mason ($1.2M)  
3) Marc MacDonell ($1M)
$25k MILLIONS World
1) Roger Teska ($2M)  
2) Steve O'Dwyer ($1.3M)  
3) Charles LaBoissonniere ($1M)
$250k Super High Roller
1) Steffen Sontheimer ($3.685M)  
2) Sean Winter ($2.4M) who was also 2nd in the $50k High Roller (another $550k)  
3) David Peters ($1.42M)
Congrats also go out to the winners of the other CPP events:
$50k Super High Roller – Guiseppe Iadisernia ($845k)
$10k High Roller – *Rob Romanello ($450k) – a super guy and a great torch carrier for partypoker pros/ambassadors
$1k Finale – Chris Bolek ($180k)
$1500 HORSE – Joey Couden ($13.5k)
$1k PLO – Mariia Ievseieva ($25k) – special congrats to our lone lady champion!

Off the felt
And whether you won anything or not, there were plenty of off-the-felt activities to enjoy. Those included swimming with the sharks (some of us felt that way on the felt), the mini-Olympics, Catamaran trips, golf, tennis, volleyball, beach/pool activities, karaoke night, and several player parties. All these activities were very popular with the players. The weather was great with the exception of the second Friday, when it rained. It was the one day I was free and I wanted to walk on the beach and swim in the ocean, but due to rain, the beach was out so I opted to go play the HORSE tourney. That ended up working out pretty well for me as I didn't get bucked off the HORSE until playing heads-up. (I was 3rd in the HORSE tournament in Sochi and 2nd here – can't wait until the next partypoker LIVE HORSE event. Who knows, I might move up one more spot!) 


 
No time to rest
And just when you can't imagine things can get better than two $10M guaranteed prize pools in "poker paradise", partypoker has no time to rest. MILLIONS Online (Nov 25 - Dec 5th) is a partypoker online tournament with a $20M guaranteed prize pool. Yes, that's $20,000,000 for one online tournament – the biggest ever. Four millionaires will emerge from this event. My advice – go for the gusto and give this tournament a shot if at all possible. You might become one of those millionaires! (Click here for satellite info to MILLIONS online.)      
To partypoker and partypoker LIVE – 'Thank you' for the opportunities you continue to provide players.
18+. T&Cs apply. Begambleaware.org. Play responsibly.